Mantra #5: My courage is my commitment
For when you're feeling scared.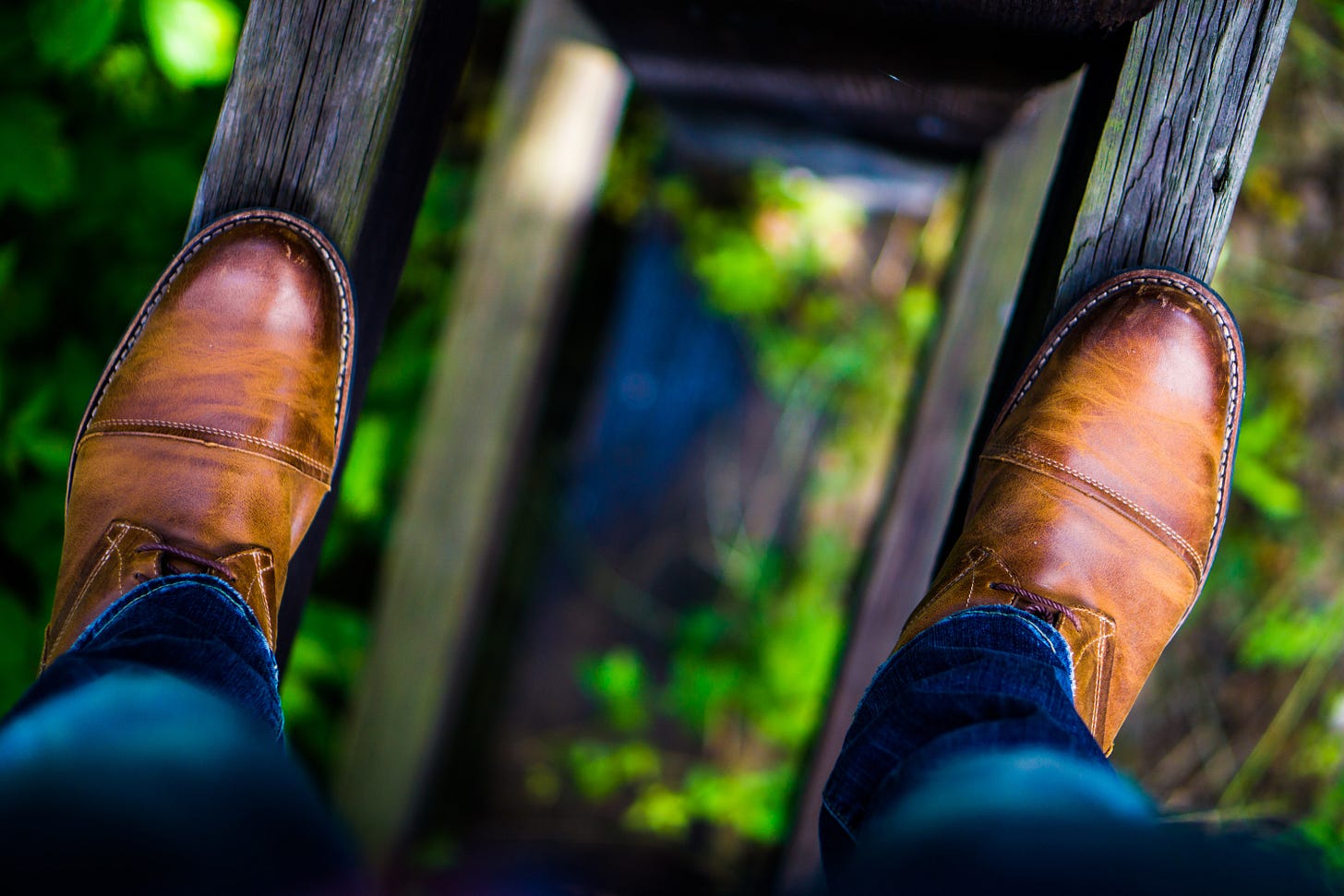 Being a leader must be pretty terrifying right now.
I know everyone has feelings of fear at this moment in history regardless of whether or not you're in a position of leadership.
Do you ever slow down and really think about how unprecedented these times are?
The first time I read Diary of a Young Girl by Anne Frank, I was twelve years old. I was just a child, like Anne Frank was at the time her and her family ascended into an attic to hide from the Nazis during World War II. At night, I would lie awake and think about the magnitude of living through a historical event. What was now just a book to me was the real life of so many people during World War II.
I was overwhelmed with the thought. These weren't just words on a paper. Anne Frank had actually been a real girl, had actually lived through the danger and uncertainty of the holocaust.
While I don't want to compare what we're experiencing now to the holocaust directly, we are currently experiencing something that will be written about in history books for the rest of forever. Our grandkids will ask us "What was it like living through that? How did you react?"
I think a lot about how I want to look back on these days, and how I want others to look back on me.
I want my coworkers to say I was always positive, that I worked hard to help keep our company going. I want my friends to say I did a good job of reaching out to them and making sure they were handling things well. If I had kids, I'd want them to remember that their father was their courageous rock. I'd want my spouse to marvel forever that their husband was a total rockstar who enacted a plan to keep the family financially afloat when layoffs were looming.
The problem is I don't always feel that way.
Some nights I'm too consumed in my own anxiety to remember that my friends could use a "What's up?" text message. Some days I let the stress and uncertainty of my job make me tense and frustrated at work. Some mornings I don't want to get out of bed. And sometimes I want to toss away every re-worked budget, every daily meal plan, every Support Local tweet, and just crawl into bed and wait for this all to be over.
One thing I believe that unites almost all men is that we want to be courageous.
We want to be pillars. We want to be reassuring managers. We want to soothe the nightmares for our children and squash the spiders for our partners.
So fear is like a double-whammy to many men. Not only are we scared, but we feel as if we're spreading our fear to the people who rely on us for their own courage.
How do you generate enough courage to sustain your family, your business, and your community when you struggle to even produce enough for yourself?
I've found that courage is in commitment.
Courage isn't about never feeling fear. It's about never yielding to it.
Courage isn't about an endless well of bravery. It's about assuming a posture of steadiness no matter how far the flood waters creep up our legs.
Fear is good. Fear keeps us sharp, focused, analytical, and ready. Evolutionary biologists believe that human's keenly developed sense of fear is a major reason why our species has survived and thrived in ways other species have not.
Fear is physical, but our response to it is a choice, one we can work out and develop over time. When we perceive threats to our safety, such as a mugger putting a gun to our back or even a viral global pandemic, our brains release all sorts of chemicals that dictate to our response. Scientists have noted that our ability to regulate our emotions can impact our discernment in these times.
That means we have many, many opportunities throughout the day to do little things that strengthen our response to fear. Although fear isn't a choice, our decisions with regard to our daily activities are entirely up to us.
When we continue showing up to work everyday and cheering up our coworkers, that's commitment.
When we refuse to snap at our family after being trapped in the house with them for the past two weeks, that's commitment.
When we continue to do the 30 minute at-home ab workout even though the voice of the woman on the YouTube video is starting to make us want to pull our hair out, that's commitment.
And with every act of commitment, every refusal to opt for flight, the chemicals in our brain get better at teaching us how to fight when we hit our toughest walls.
Commitment, in that sense, is like doing curls with a free weight attached directly to you courage.
Mantra: Take 60 seconds to close your eyes and repeat this phrase: "My courage is my commitment."