Mantra 2: I set my standards
For days you feel like you're cracking under the pressure.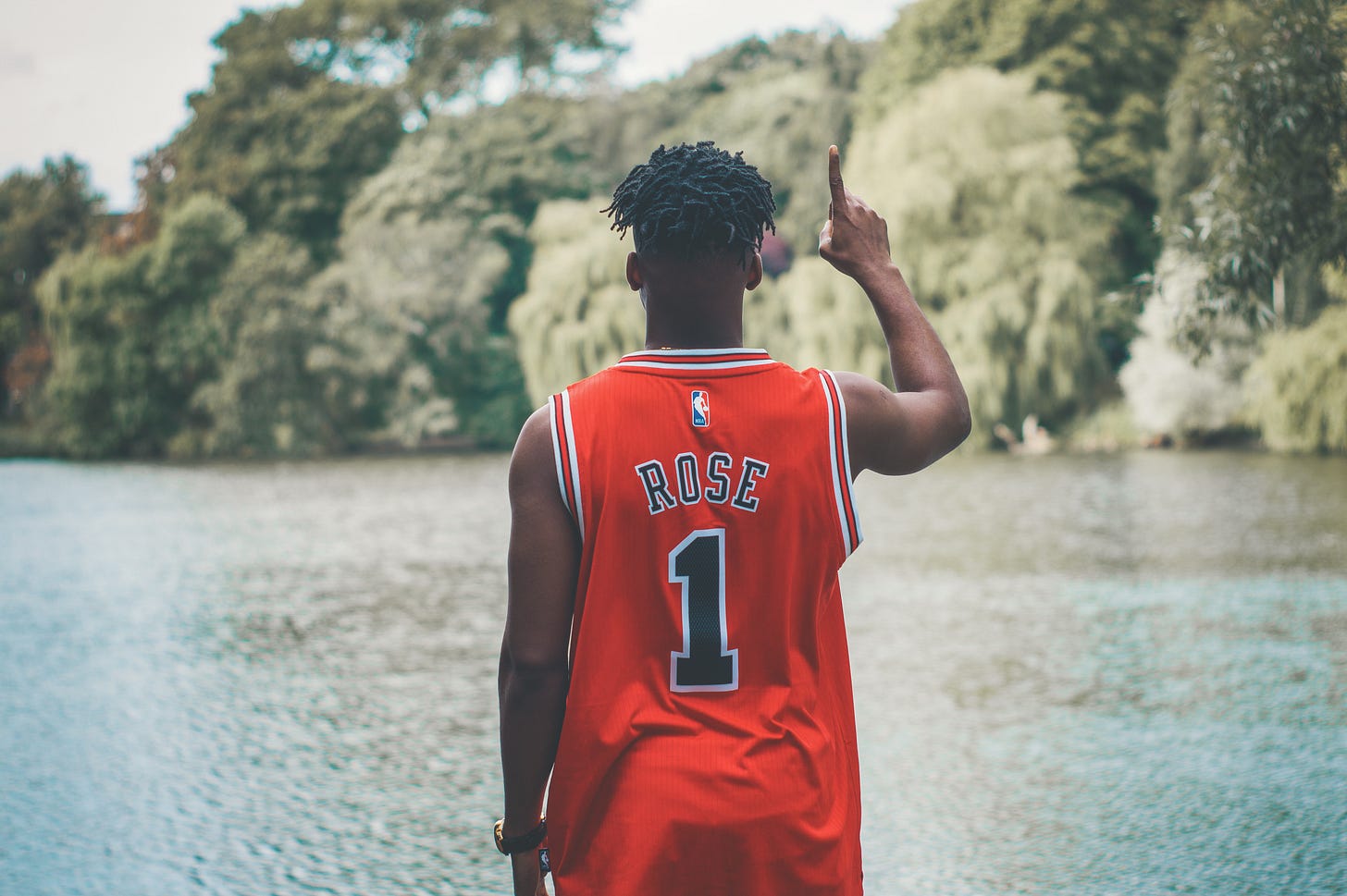 It's almost embarrassing to talk about the pressure of being a man.
It borders on flippant, ignorant, and self-absorbed, because the pressure women experience is so insidious.
When men walk into work, we're expected to be rock stars, to sniff out leads like a bloodhounds, to carve out our own opportunities, to be aggressive in seeking promotions and climbing the corporate ladder.
Our managers speak to us with little concern for our emotional well being. We're competitive with our male coworkers. Independence and cunning are considered to be packaged deals with hiring males.
But it feels stupid to complain about it because of the practical benefits. As males, we'll likely make more money than the women we work with. We'll probably hold more senior level positions. Our ideas will be taken more seriously.
I think that's why so many men hold an animosity toward women's rising calls for gender equality. As society gets smarter about mental health and emotional well-being, a lot of us recognize we are being crushed by the standards we're being held to, but those same standards decree that we're not supposed to complain.
And could you imagine? "Boohoo, every time I walk into a meeting, everyone expects me to have a genius idea! Boohoo, I keep getting more responsibilities because everyone assumes I'll do a great job! Boohoo, I make more money than most of my female friends, but not as much as my male friends!"
Where do these standards even come from?
Men are convinced beyond any reasonable argument that we should be great. It's one of the things I can't stand about myself. I work full time, write a restaurant review website in my spare time, juggle an active dating life and social life, and I write this newsletter. Yet, at everything I do, I feel as if I'm below standard.
I'm not wowing my boss enough at my 9-5. My most recent restaurant review didn't get 5,000 hits on day one. I'm not going on enough dates, or I'm going on so many dates because I'm not mature enough to settle down. I don't give enough energy to hanging out with my friends, or they're rejecting plans because they probably have more interesting friends to spend time with. Even in this newsletter I'm writing right now, I'm wondering if I'm doing enough to actually help anyone.
I just want to be great. Isn't that what a man is supposed to be? A great worker? A great husband? A great father?
I'm combating this lately by reminding myself that greatness is a horrible standard to hold myself to.
Do you know how rare greatness actually is? The worst bench warmer on the worst team in the NBA is undoubtedly still one of the best basketball players in the world. Yet no one would call him great. Great is reserved for the Lebrons and the Currys. Isn't that amazing? You can be in the top 1% of the top 1% and still never achieve greatness. And what's worse is he has no say in it. His lifetime of practice, hard work, breaking down film, and working on his free throws doesn't matter, because a large group of strangers are holding him to a standard he couldn't possibly measure up to.
I've decided I don't want to be great. I'm rejecting that standard.
What would happen if you, right this second, wholesale rejected the desire to be a great father? I'm sure you wouldn't suddenly start cracking beers with your kids, or let them play with knives. You know why? Because all you'd have left to embrace are the standards you set for yourself, that your kids should be healthy and safe and loved.
What would work feel like tomorrow if you walked in with no desire to be a great employee? Would you spend your entire day sharing memes on Twitter? I doubt it. You'd embrace your personal standards of work and give the effort you'll be proud of.
I'm exhilarated by the idea of living to my own standards. It's not laziness, because I'm not lazy. It's not giving up, because I don't give up. I don't need those 5,000 website hits, because I know I wrote something I'm proud of. I don't need to have the biggest social circle, because I know I'm giving my friends exactly what I'm capable of. Those are my standards.
And hey, we might find along the way that we need to raise our standards for ourselves. That's a whole lot better than failing at someone else's standards. Because jobs change. Relationships change. Google's search engine algorithm that helps me get website traffic will change. It's all going to happen and it's all outside of my control. When I take ownership of my standards, it's like grabbing the steering wheel in a vehicle. The terrain and weather might change, but I'm always in the drivers seat.
The only thing you lose when you reject other people's standards of greatness is the pressure that comes from attempting to live up to it, and the insecurity that comes with constantly failing.
Mantra: Take 60 seconds to close your eyes and repeat this phrase: "I set my own standards."