ANNOUNCING: Millennial Male Mantras, a mindfulness newsletter for males in their 20s, 30s, and 40s.
It's easy to be a man. It's hard to be a good man.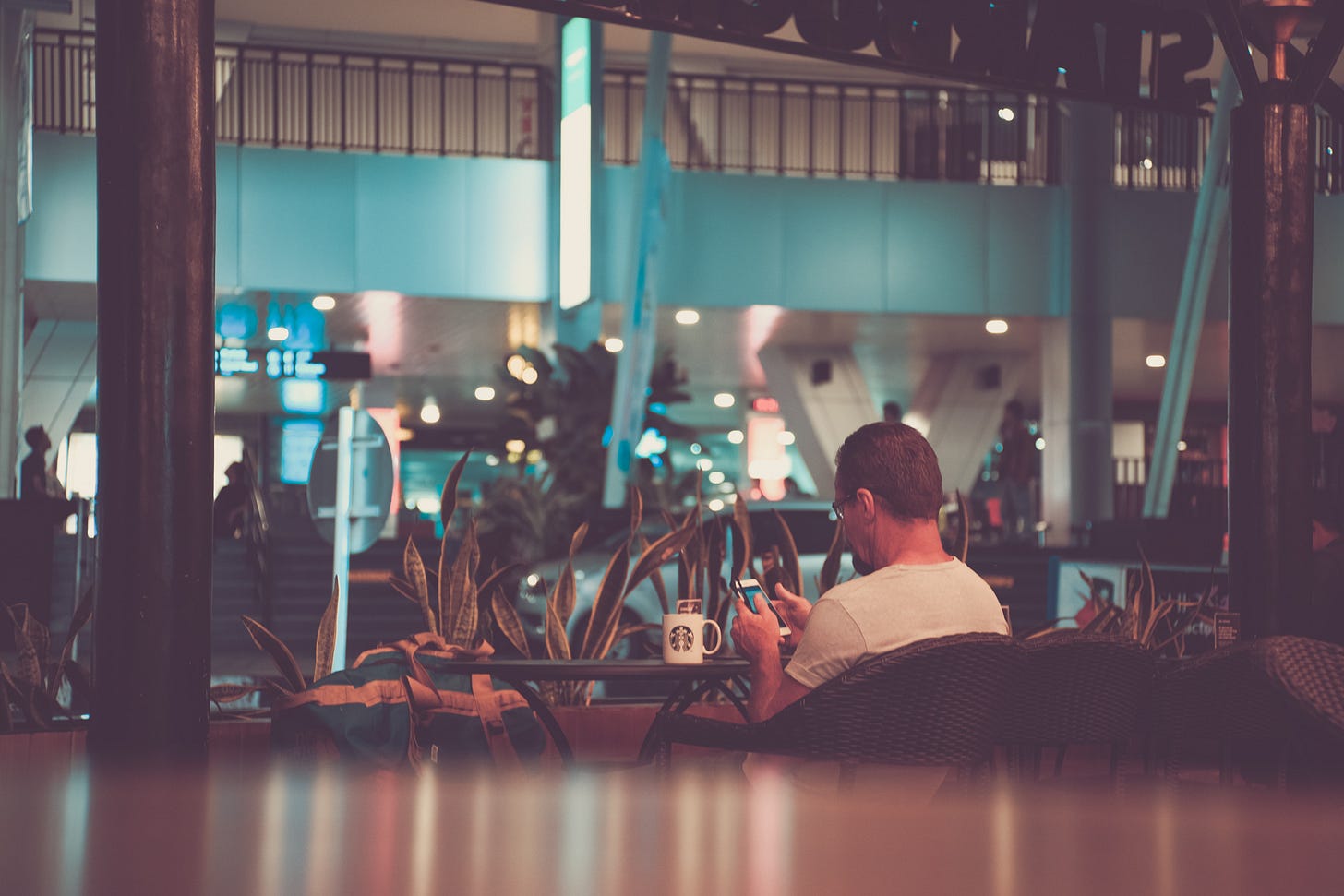 I'll be 30 years old next month.
I've been a lot of things in my three decades.
At nine, I was the broke black boy picked on for having a closet full of Goodwill's hottest trends.
At thirteen, I was the effeminate weirdo who wrote poems and listened to goth rock instead of playing sports.
At sixteen, I was the stoner guitar player who pressured people to buy CD-Rs outside of improvised punk venues.
At twenty, I was the guy the sorority girls told each other not to waste their time with because "he only wants one thing."
At twenty-five, I was an underpaid copywriter whose attempt to move to Los Angeles to pursue my dreams had failed.
Most recently, at twenty-nine, I'm a marketer working in the sports industry, a local food critic, and I'm two months into a self-imposed moratorium on dating.
But the thing I've been for each day of the thirty years is the thing I feel most confused about how to be: a man.
I'm not the least bit confused about all the economic and social advantages that come with being a male. We'll typically make more money than women. Our bodies aren't the subject of Supreme Court cases. We can walk the streets on our own after dark with comparative comfort.
It's because of this knowledge that I believe so many men who are receptive to mindfulness and wellness find it difficult to engage with the internal struggles of masculinity, the expectations we are asked to live up to, the loneliness of our perceived independence.
That's what this newsletter is for. It's a private conversation for anyone who identifies as a male for any length of time to shatter the wall between ourselves and our exploration of what it means to be a man.
Chiefly, the subjects of focus will be on combating toxic masculinity, building self-esteem, managing our emotions in healthy ways, engaging with our trauma, and building actionable, realistic habits and daily behaviors that help us become better men for our sake and the sake of the people around us.
The newsletter will arrive in your inbox clocking in at under 500 words Monday through Friday mornings. The first issue will be out on Valentine's Day 2020.
Sign up now and let's do this thing.
In the meantime, tell your friends!